As I was thrifting a while back, I ran into these amazing shoes with Route 66 etched onto the buckle. It was amazing! But of course, with my luck, they just
had
to be 2 sizes too small.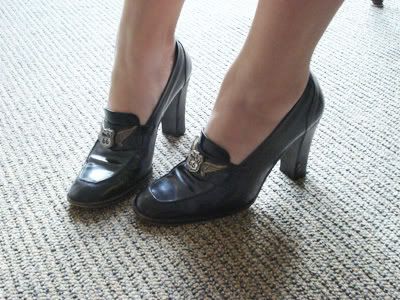 In the end I had to put them up on ebay to sell off, but I was so bummed that I couldn't fit into them. :(
After much thought, it really does suck to have size 9 feet. Thrifted shoes and vintage shoes run either very narrow or small, leaving me left in the dust when it comes to adorable shoes. The only time I can find vintage shoes in my size would be if I scoured ebay very....
very
thoroughly.
...Just my woe of the day, I suppose. :(