It's been raining cats and dogs this week! I don't think San Diego has seen such horrific rain...at least while I've been a resident here. But this weather phenomenon provides opportunities for other leisurely pursuits, such as indulging in Orson Scott Card's
Enchantment
, which is this lovely book concerning magical realism. I absolutely adore it!
On a side note, the lineup for Coachella came out the other day, and I'm utterly excited to attend! My plan is to go for all 3 days this year, so there's much to look forward to. (I'm especially excited to see She & Him! What a thrilling experience it must be finally see Zooey Deschanel sing!)
Tomorrow calls for a rushed trip to Joann's Arts & Crafts in order to pick up art supplies for a much procrastinated art project, as well as some craft projects I've had in mind for some accessories. One of them includes possibly making some clips with small origami cranes. It seems charming, no?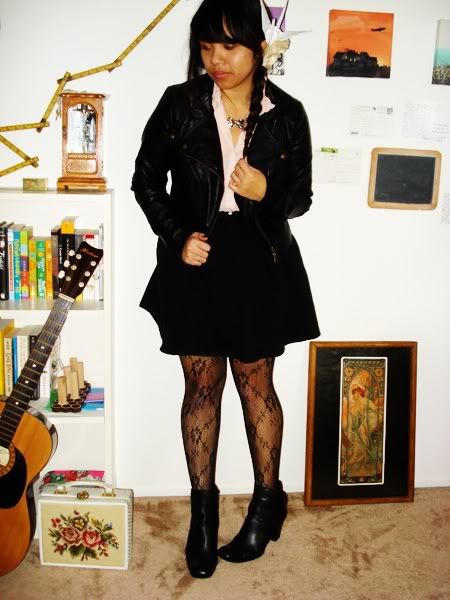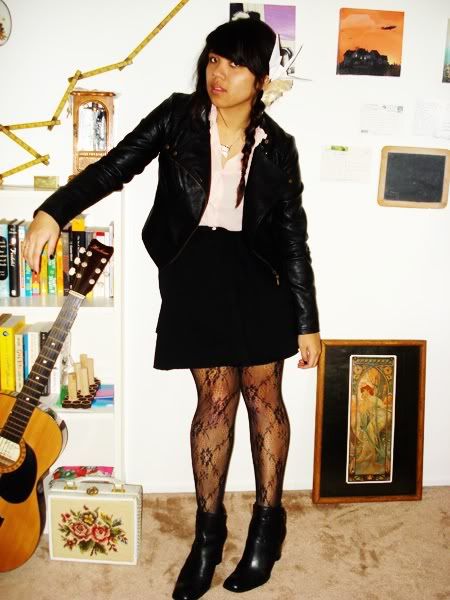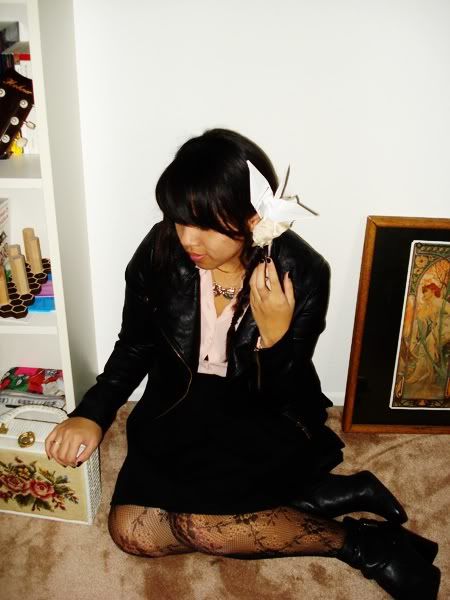 Leather Jacket - Foreign Exchange $22
Pink Blouse - Vintage Salvation Army $5
Black Skirt - Buffalo Exchange $7
Black Boots - Vintage Working Wardrobes $15
Tights - Target $5
Oh, and if you take a closer peek, you may see some of my loots from my flea market raid last week! An Alphonse Mucha print, a dainty vintage purse, and a little golden jewelry/stamp box.