I'm generally pleased with how things are going in life right now. Schoolwork tends to be a little overbearing, but not so much where I'd have to tear my hair out.
How has autumn been treating everyone so far? Here in San Diego things are getting warm and bright, but unfortunately I do wish there were much more creative weather patterns than just the simple bright and consistently sunny. I dream of what it's like out in Europe, whether the chills are biting at the apples of people's cheeks or if folks are cuddling up to a warm cup of hot chocolate yet. I honestly can't wait for the weather to dip down low!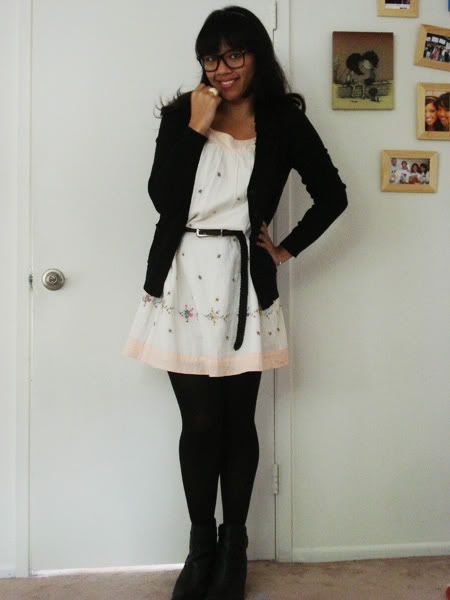 Floral Embroidered Dress - Betsey Johnson
Black Cardigan - Kimchi & Blue, Urban Outfitters
Braided Belt - Thrifted
Black Ankle Boots - Thrifted
Still trying to experiment with the lighting in my room! Bear with me as I proceed to give out poor quality outfit shots!