As a belated birthday present, my sister from NYC decided to mail me a sweet sisterly-love card as well as a nifty $50 Forever 21 gift card. Now unfortunately I've been weening myself off of retail clothing that would cost me more than $10, so I haven't been looking through the stores very much. I'm also very wary of the quality of clothing that comes out from there, they tend to be a little less than reliable.
So I decided to go through their site and look through potential instant-love pieces. None of them struck me as so, especially for the price they're at, but I thoroughly enjoy these certain pieces...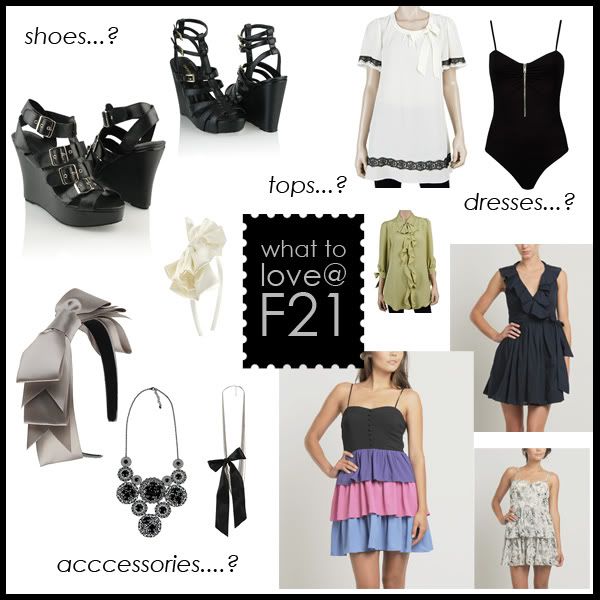 See I'm always fond of the TwelveByTwelve pieces, but they're always terribly overpriced, even if the quality is significantly better. I'm also in the dilemma of the fact I love dresses and heels, but I have too many of them! (About 30+ dresses and 30+ shoes!) Oh, to make this precious card last...
On a side note, who here knows that Anna Sui is totally doing a collection for Target? It's really quite lovely, and supposedly all of her pieces are directly influenced from her past collections! (This could be interpreted as letting us poor folk have a bite at her distinguished line, or that she was possibly lazy to design. I'd like to not think it was the latter.) Here are some highlights from her new Target line arriving soon.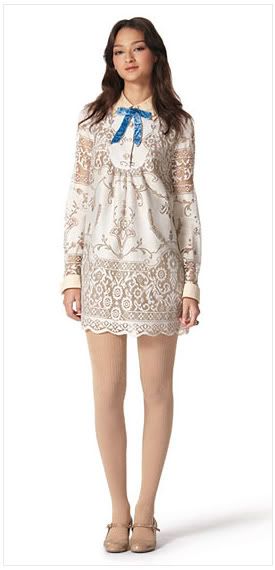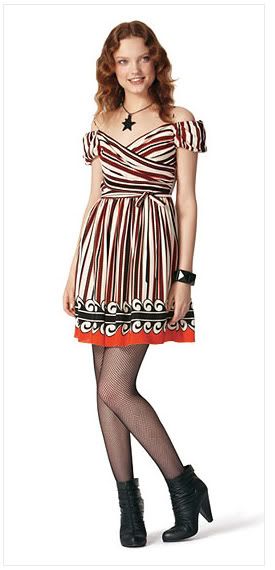 Are they not darling?! I'm excited for it!