It has literally been FOREVER since I invested time into my stuff at Ebay. Well recently I thought I would really put things back together again since I had the time to dedicate myself to this project again.
So, without further ado....ClosetBug@Ebay reopens!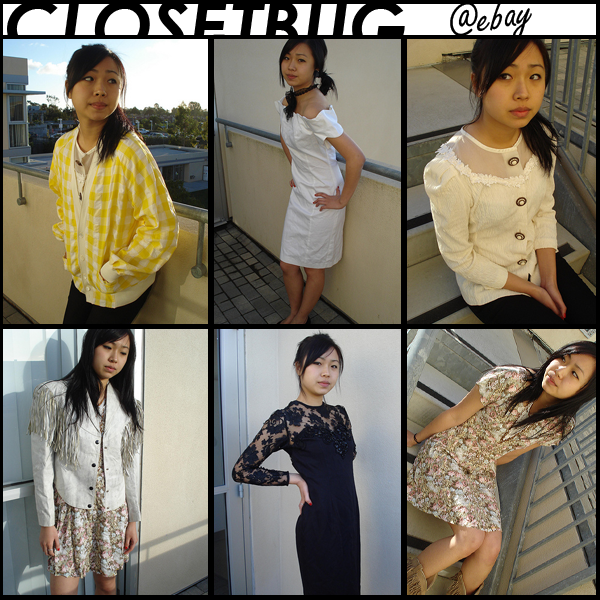 Please do check it out! You can click on the image, the little ad spot I have on the left, or just
CLICK ON THIS
. Lots of random vintage stuff that I wanted to share with those who love and appreciate vintage fashion! Starting bids don't go over $9.99, and it's very unlikely that you'll have to auction too competitively for pieces so go on ahead and check things out!