After a magical afternoon cruising through the streets of Alhambra CA, I found myself truly experiencing the waves of a heated California summer. While I'm basking here in Orange County, I'm counting to the days when I'm back in San Diego and into the waters. I always feel so at ease in the water. Perhaps it's that feeling of freedom, of release, that sense of weightlessness that seems to be lacking in my life on land. Not that I insist on being melodramatic, but it doesn't hurt to enjoy the occasional release from even the slightest of stresses.
My 21st is creeping up soon. It's eerie how quickly this entire year passed by. It feels like yesterday that I was fresh out of my Sophmore year of college and now I'm simply a year away from leaving San Diego and onto bigger endeavors.
For a brief moment tonight, I think I'll put aside my heavy thoughts and indulge in some (slightly) painful lusting.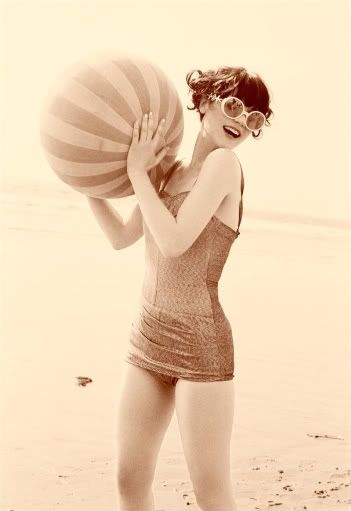 Zooey Deschanel by Ellen von Unwerth
Vintage-inspired one-pieces, cute little updos, and the perfect beachy eyewear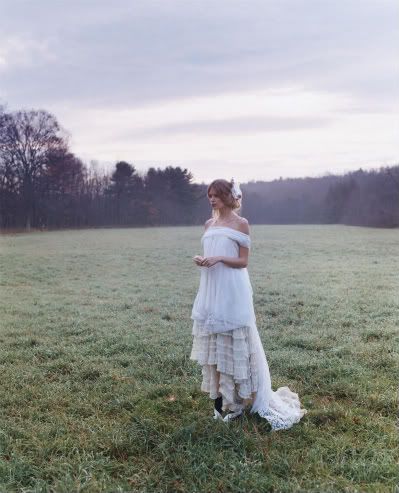 Julia Stegner by Carter Smith
Light airy neutral fabrics, beautiful updos, and ruffles



Sasha Pivovarova/Natasa Vojnovic by Craig McDean
Romantic beautiful lingerie-inspired pieces
Time for me to swimsuit shop! I can't seem to find any place with a wonderful variety of affordable vintage-inspired swimsuits. Anyone have any suggestions?