I may have mentioned this before, but my old Sony Cybershot camera decided to fall into gadget heaven right around my Coachella trip. Luckily I was graced with a new Cybershot (a more upgraded one, thankfully) as a premature present for my birthday, something I was really anticipating for a small amount of time. After much bargain hunting and Best Buy looting, not to mention a little side trip to the park by my townhouse, I finally have an outfit update for all you lovelies.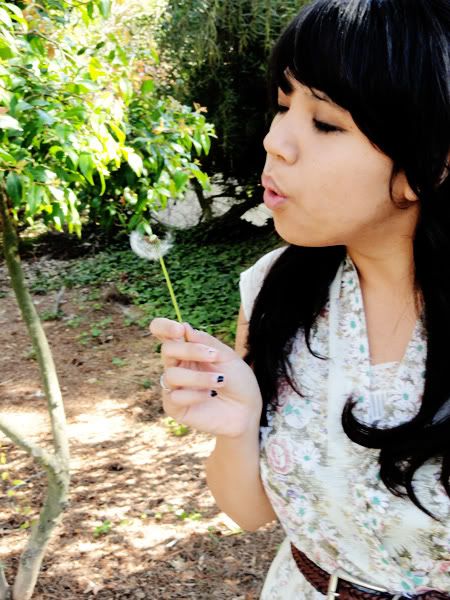 Vintage White Slip - Jet Rag Vintage $10
Vintage Floral Robe - Buffalo Exchange $4
Vintage Brown Purse - Thrift
Brown Braided Belt - Thrift
Silk Hair Clip - H&M $5
It's surprising how black this camera makes my hair look. It's really more like a dark brown, even without the sunlight. Hope you all are having a lovely June! I'll see you again after my 21st festivities!