As this new 2009 year is closing, I feel like it's really important to really look back on the year and see how one has grown as a person. I know for sure that a lot has happened to me in the past year.
Things seemed to have really flown by for me, it seems just like yesterday I was having my New Year's kiss in Downtown Disney, that I celebrated Valentine's Day at Disneyland, that I relaxed under the sun and sounds of music at Coachella and SunGod, and that I started a new life in my new San Diego townhome. Yet here I am at the tail end of 2009 musing over other trivial things such as how my style has changed over the year.
Although the only real change I can see is that my look seems to have refined a bit, no? However some fascinations never seem to die out. (Note the ever persistent presence of the skirt, and the unwavering silhouette!)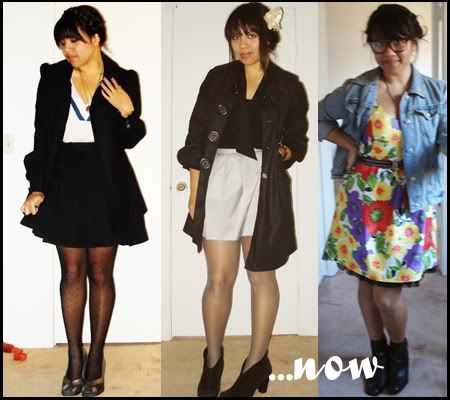 And with that, I hope you all had a fantastic holiday season and a happy new year!