Of course, here in America you're technically an "adult" at the tender age of 21, but I always felt like 20 was monumental in its own way. As I'm nearing my own birthday a little over a week and a half away, I just really started thinking about what I've been able to accomplish and get done within the last two decades of life given to me.
It also led me to think about goals I set for myself some time back, although most have changed dramatically as interests and wants evolved. In the end I'm satisfied with how life turned out for me. A lot of opportunities have been missed and a lot of goals cut out, but perfection is not easily obtained.
I suppose these thoughts were spurred on by my move out from my room which I've lived and occupied in for the past 9 months. I embark from my settled dorm-room life into the real world, and although it's frightening I think it's about time I flew away on my own wings, no?
On another note, an unpractical birthday wish list! (Mostly because I never truly ask people for things!)
1. An external hard drive
2. Money would be delightful
3. The Sims 3
4. A nifty hat, like a REAL beret, top hat, or boater hat
5. A bunny ♥
6. A tea set
This was meant to have an outfit post, but I couldn't find an opportune time or place to take it!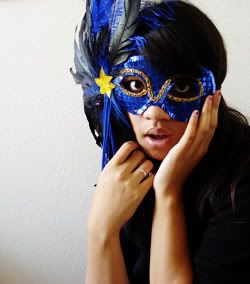 Ciao!