Sometimes it just gets really difficult to remember what your spending limits should be. In my case, I realize that I do have spending limits, but seem to forget about them in a moment of retail lust. For example, lately I've been on a binge for accessories and just nice little ways to play up my many many dresses. This includes, but are not limited to: gloves, tights, jewelry, headbands, books, videogames, and amazing macaron snacks.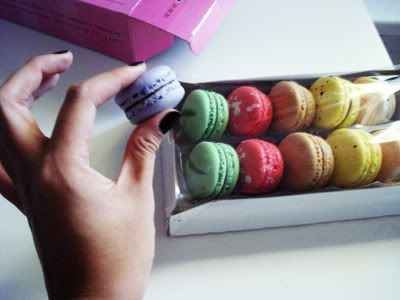 blackcurrant macarons and fresh black nail polish
green tea and strawberry macarons - my favourites!
With the Christmas season creeping up right after the glorious Tryptophan day tomorrow, I realize that expenses are just going to go apes with all the Christmas shopping happening.
But I'm sure some of you girls know what I mean when I say that there are just some things that are too good to pass up. This dress was a steal at H&M for only $15, and the gloves were an amazing ebay find for $8!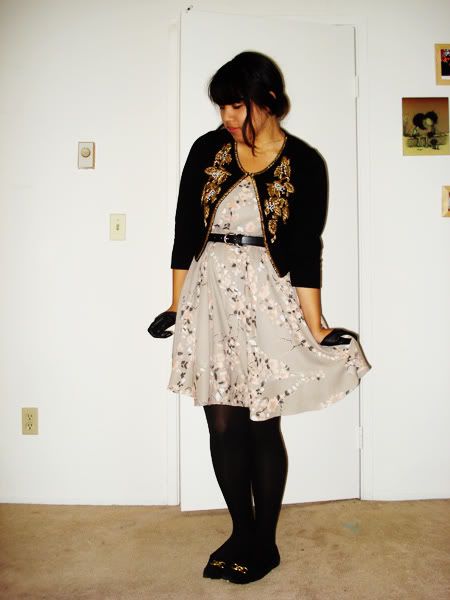 Dress - H&M ($15)
Sweater - Forever21 ($28)
Belt - H&M ($10)
Gloves - Ebay ($8)
Flats - Dean & Ozzy for Urban Outfitters ($10)