So I went to Coachella over the weekend! Although really I only got to go on Sunday, but it was still a blast anyways! I got to see such bands as the Vivian Girls, No Age, Okkervil River, Lykke Li, Peter Bjorn and John, The Cure, and of course my all-time favourite the Yeah Yeah Yeahs. It was such a blast! I present to you pictures, as well as my own ridiculous outfit for the day!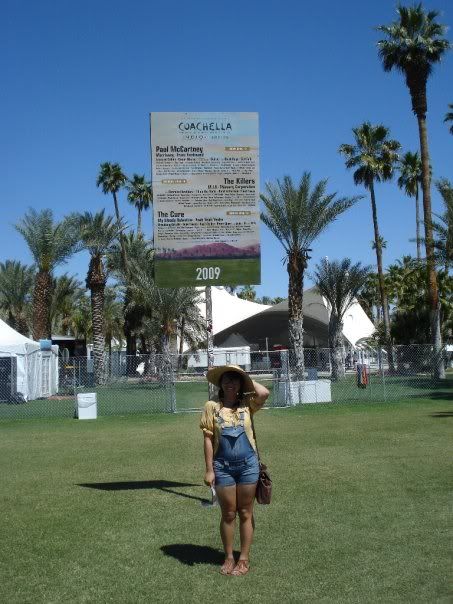 Blouse - Thrifted
Shortalls - Thrifted
Hat - Thrifted
Purse- Thrifted
Shoes - Urban Outfitters

Lykke Li



Lykke Li with Peter Bjorn and John to perform "Young Folks"



My guys, the Yeah Yeah Yeahs. Karen O is so fabulous, no?
And that was my weekend! :) I'm hoping to be able to find time to take more outfit shots, but things have been nonstop madness for me!